 Extinguishing burnout
culture with Dr. Alex

"Live your life, enjoy each moment, push yourself and put yourself in situations that are uncomfortable, and grow."
In conversation with YuLife, newly appointed mental health ambassador for the UK and former Love Island contestant, Dr. Alex George will bring his vast expertise to discuss this critically important topic.
Alongside sharing his own journey with mental health, Dr Alex will address the current state of play of young people's mental health in the workforce. Millennials and Gen-Z are experiencing an ever-rising burnout culture, exacerbated by the Covid-19 pandemic, remote working and blurring of boundaries between work and home.
Join us for this topical discussion as Dr Alex delves into:
Mental health stigma - is it still a barrier?

Building a more supportive culture for the whole workforce

Extinguishing burnout culture for Millenials and Gen-Z who are struggling to "switch off"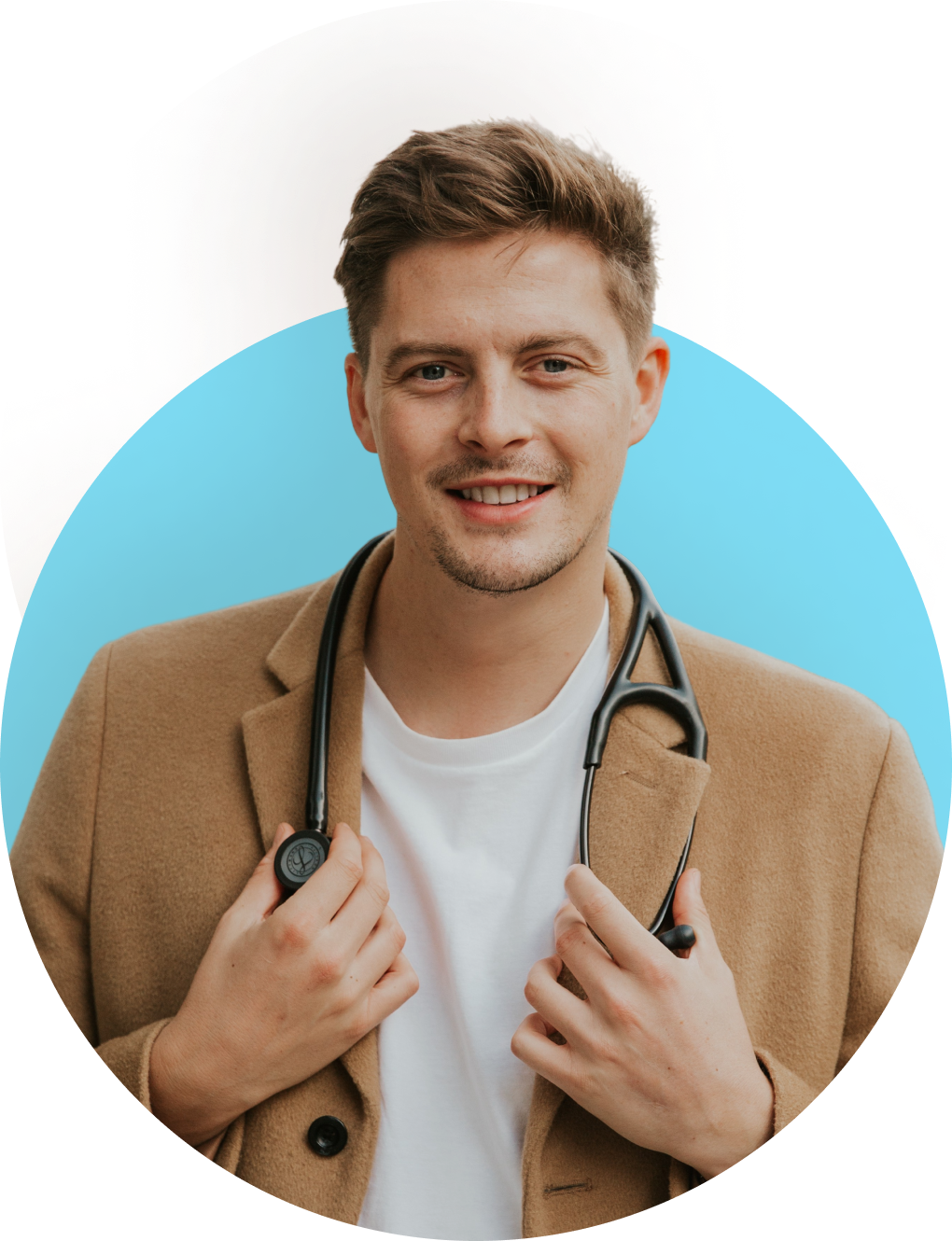 Dr. Alex George
A&E & TV Doctor and Youth Mental Health Ambassador

Dr. Alex is an A&E & TV Doctor and Youth Mental Health Ambassador to the government. He is also the author of Sunday Times Number 1 Bestseller, Live Well Every Day, and presents for ITV's Lorraine.
Alex has become a leading voice amongst healthcare professionals in the UK, bringing the nation accessible and reassuring advice directly from the frontline at Lewisham Hospital throughout the pandemic. With over 1.9M followers on Instagram alone, Alex also uses his social media platforms to campaign for better mental health education for children, and also shares simple and accessible tips for living a healthier and happy life, both in mind and body.
Most recently, Alex launched his own self-care business, Prescrib'd, which was born out of his own love of a bath bomb after a long shift in A&E. The company launched with bath bombs and has plenty of new products coming soon.
We're on a mission to protect lives, reward living and inspire life. YuLife is the first digital life insurance provider to transform traditional employee benefits into life-enhancing experiences every employee will value and use.
The YuLife app uses behavioural science and game mechanics to reward people for living well and provides direct access to virtual GP's and mental health support. The result is a highly engaging proposition that drives lasting healthy habits as well as actionable HR insights for businesses.